When it comes to choosing new cookware, one always debates between stainless steel or non-stick cookware. Why not get both?
La Gourmet Galactic is made with a solid 5-ply 18/10 stainless steel foundation that conducts heat extremely well, and a non-stick ILAG Premium surface from Switzerland. But there's more - the non-stick surface comes complete with a dotted honeycomb metal protective layer that acts as a shield to the non-stick surface, which makes it resistant to scratches and extremely durable.
A tough workhorse that's efficient for getting that perfect crisp pan-sear results, which is a great conductor of heat.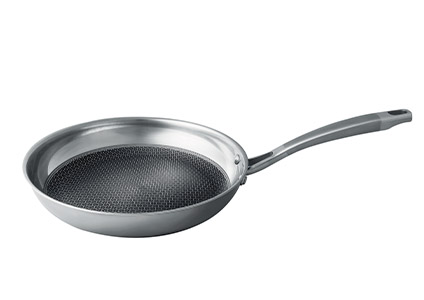 Honeycomb Deep Frying Pan
28 cm (induction)
Honeycomb Stirfry Wok with Glass Lid
28 cm (induction)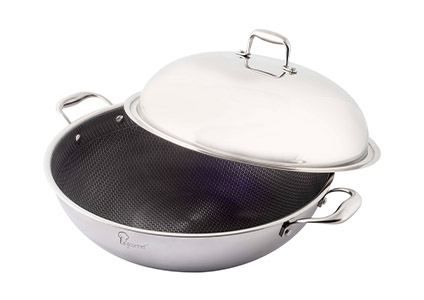 Honeycomb Wok with Stainless Steel Cover
32, 36, and 38 cm (induction)